Dr. H.Bhojraj, B.E.(Hons.),M.D. ( Acu) Scientist Healer
There are many educated, talented and highly recognised Badagas about whom not much is known outside since they are simple and humble and choose to keep their achievements to themselves.
One such person is Dr. Bhojraj, son of Mr.Hala Gowder and Rukkammal from Kiyoor Kokkalada hatti (Mekkunadu Seemay). He studied in Kokkalada Government High School up to tenth and completed in SSLC (11th Std) in Bishop Ubagarasamy High School, Tirupur. Did his PUC from Government Arts College, Ooty. Completed his B.E. degree from ACCET, Karaikudi.
He is married to Mrs. Meera, from Mullimalai and grand daughter of Mr.M.S. Linga Gowder. Behind every successful man, there is a woman aptly suits her.
He is the First Badaga Scientist of ISRO (Indian Space Research Organisation.
I am so happy and honoured to present his life story in his own words.
A HARDCORE ENGINEER TO ACUPUNCTURE DOCTOR: The Journey So Far…
By H BHOJRAJ, Chairman, Academy for Acupressure and Acupunture
"The Only Time You Should Ever Look Back Is to See How Far You Have Come" – Anonymous
I completed my Engineering in Mechanical field from Madurai University in the year 1971 with Honours and got my admission in IISc for MS in the same academic year. I had also just recovered from a stomach problem after consulting a specialist in Coimbatore. The elixir he prescribed solved my digestive problem within a month and also improved my skin condition (I also had to apply a solution prescribed by a skin specialist for this.)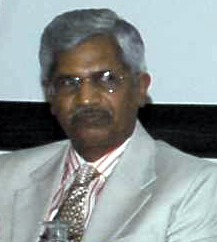 All was well… In the final year of my engineering, I had a gastric problem and took the exam with the assurance of the then Principal Late. Shri W P Vijayaraghavan, that I would be allowed to use the toilet in between the examination. All went on smooth and I also received my degree with Honours. However, I did not join IISc even though I got admission based on my mark sheets up to the fourth year.
YEAR 1972 THAT GOT ME HERE…
There was a time, I was searching for a job. We never got any newspaper in our village but somehow, I managed to get 'The Hindu' from Coonoor and started applying for a suitable job. I applied for the Junior Engineer post at TNEB and was selected in 1972 after the interview in Chennai. In the same year I also got married but was jobless from others point of view as the order was to be issued within a 'few months'. To effectively use this waiting period, I applied for the JRF post in PSG Tech, Coimbatore and joined Prof Subramanian in Mechanical Engineering Department as Junior Research Fellow to assist him on thermal fatigue on metals along with other two Professors.
July 1972, I saw the advertisement for Scientific Assistance C with BE qualification for Indo Soviet Satellite Project in Bangalore. In October 1972 I received the call for interview letter. I was on double mind – whether to attend or not as I already have a job in TNEB.
It was my wife who motivated me to go to Bangalore and that one decision truly changed my entire course of life. I attended the interview at IISc Bangalore and it was Prof U R Rao himself conducting the interviews, handpicking the best from the Universities! I got the appointment order within a week and joined Indo Soviet Satellite Project (ISSP) in Peenya Sheds A1 to A6 which were then half completed.
It was much later that I came to know Mr Suryanarayana Rao our AAA Trustee had only screened our applications and selected me for the interview. The project name was changed to the Indian Scientific Satellite Project (ISSP) and later after Aryabhata launch in 1975 it became a Centre known as ISRO Satellite Centre (ISAC) and a few years later renamed as U R Rao Satellite Centre (URSC) to honour the Father Of Satellite Technology in INDIA.
Prof Rao in my first meeting asked me about my research project in PSG Tech and as soon as I mentioned Thermal Fatigue, he asked me to join the Thermal Group for Satellite Thermal control. I was the first one in that Group and the senior people from Trivandrum joined after a month or two.
Mr H Naryanamurthy was heading our group and I attended my Boss's wedding in Tumkur in middle 1973. He was introduced to all his relatives as a father of a child since my daughter was born on 19th April 1973. India's first Satellite Aryabhata was launched on the same day in 1975 from Russia and I was one among those 50 Engineers who took part in the launch campaign from Kapustheniar near Volgograd.
Dr U R Rao encouraged me to take up higher studies in 1984 and my application was accepted for MS by research in IIT Madras. I did my course work very successfully got excellent ratings in all five subjects with Prof Shastri and Prof S P Venkatesan. Due to the heavy workload in the office, I could not concentrate on the project work and submit it in time for the degree. Still, I consider my stay in Kaveri Hostel for four months in IIT as my best in life for learning with really brilliant students nearly 15 years younger than me. My theoretical ability and thinking capability changed a lot after this study in IIT.
HEALTH-RELATED CHANGE
All was well until 1976 but my wife developed slight wheezing problem in 1977. The Doctors declared it as allergy and bronchitis. Her treatment went on for five years. Our Trustee Dr Kanaka Rao was our consulting Doctor in 1980. Three times till 1982, she was admitted to the hospital with an Asthma attack. With intravenous injection and steroids, she got back to normal mode within 3 days. One specialist suggested we go out of Bangalore to avoid this weather and the pollen pollution at that time.
We decided to stay put in Bangalore and fortunately Dr P C Wodayar our Office Approved Doctor suggested my wife take up Yoga under Dr Nagarathna since Vivekananda Kendra had been treating patients with Yoga Therapy particularly Asthma. I admitted her to Yoga classes in Malleshwaram and our pleasant surprise, she recovered fully within a month. After six months, she asked me to take her to Dr Nagarathna for joining the Yoga Teachers Course. I used to take her in my Vespa scooter every day at 6 PM and bring her back at 8 PM. Dr Nagendra, presently Vice-Chancellor, VKYOGAS was giving special lectures and asked me also to join the course instead of sitting there. After three months I stood first in the exams both in theory and practicals. It changed my life. We both served as voluntary yoga teachers for Vivekananda Kendra for eight years till 1992.
Dr Jiten Bhatt visited Bangalore in 1992 and was giving free Acupressure class, which was attended by my wife and my sister in law. I also attended one free class and never believed his concepts mainly because of our scientific background. When I experimented with the single point ie root of the thumbnail for the headache it worked like a miracle for me. I experimented with many of my colleagues and it worked. I took it seriously and asked Dr Jiten Bhat to give a course for one full day. Nearly 400 people attended that course held at the Institution of Engineers on December 25, 1992 which was also recorded on TV camera. Based on his advice I wrote the book on Acupressure and Fitness and published it with the help of Dr R P Sahu, President, Space Officers Association (SOA) and distributed it almost free to all officers at a nominal cost of Rs 10 with Rs 20 as subsidy from SOA.
I attended almost all Alternate Therapy courses conducted in Bangalore. Radionics by Dr Evan Comb from France, Pranic Healing by Dr Hector from Philipines, Reiki healing by Shri Sundararajan from Singapore, Dr Nagendran from Thanjore on Acupuncture, Dr Anton Jayasurya from Sri Lanka on Acupuncture, Dr Mohan Selvan from Chennai and Dr Violetta from Russia on SuJok Acupuncture and Dr Subash Mani from Chennai on Dorn Therapy.
Based on my research I formulated my acupuncture theory combining Classical Acupuncture and Su Jok acupuncture and started taking classes in the nineties. Our scientific community was so much impressed and they wanted it in a book form. The book "The drugless path to good health" was released by Dr Surendra Pal in the year 2000. I seriously attended the course and got my degree in Acupuncture from Medicina Alternativa, Sri Lankan Open University in the same year 2000. The degree was awarded in Bangalore by Dr Anton Jayasurya in the presence of 400 participants from all over India.
My journey as Doctor started in the year 2000 and I thank all those who supported me to start the Academy for research. I enjoyed my post-retirement much more due to this noble profession which helped many people to learn and give relief to the needy. My main aim is to get recognition from the government for this scientific therapy and start an integrated hospital either in Bangalore or in Nilgiris within the next few years. the recognition from the government for this scientific therapy and start an integrated hospital either in Bangalore or in Nilgiris within next few years.
I am sure the life and achievements of Dr.Bhojraj are truly inspirational.

Proud of you Bhoj – Wg Cdr JP